I love grammar. I know, most people don't and with that claim they often give me those looks as if I had lost my mind 😉 All those pesky rules with their irritating exceptions could drive anyone mad.
I like to listen to foreign languages and recognize grammatical patterns, such as conjugations for example. It's fun and easy to do for me, but I know … grammar is not everyone's cup of tea. You might be relieved to know, though, that improving your grammar and writing skills doesn't require a lot of hard work.
With that in mind, one cannot improve grammar in just one day. It takes time and it's a learning process, but with the following 6 tips you should be able to ace those grammar skills.
1. Read More
By reading books you'll not only learn more grammar but you'll also enhance your vocabulary. That doesn't mean that you need to get the dictionary out every 5 seconds – that takes all the fun out of reading – but many new words can be understood within the context.
When you read, you will repetitively see basic grammar structures. Without having to study them they will become a part of your writing.
2. Listen More
Yes, listen to what others are saying. Pay attention to input from teachers, tutors, or friends who have good grammar skills. Get feedback and learn what your mistakes are. Learn why you make those mistakes and how to avoid them.
3. Write More
The more you write, the more your mistakes will dwindle. It will turn from a painful struggle into an effortless venture. First, write for yourself. For example, journaling is a great way to practice. At the same time you could write down your achievements for each day – not necessarily grammar related, it could be anything.
The goal is to write more and when you note your accomplishments and things that you are grateful for, not only will your grammar skills improve but also your confidence and inner happiness – basically you'd kill two birds with one stone (or you'd feed two birds with one scone – which is an animal-friendlier idiom that I like much better 😉 )
4. Proofread out Loud
When you read your written text out loud, you will hear what it sounds like and you will more easily notice if there's any missing information or something that "doesn't sound right".
Reading it in silence is not the same thing. When you read your text in silence, you are less likely to discover your mistakes.
5. Pack a Grammar Manual
If you need some extra help or are in doubt, a grammar manual is always handy to refer to.
In case of confusion,
your manual provides the solution.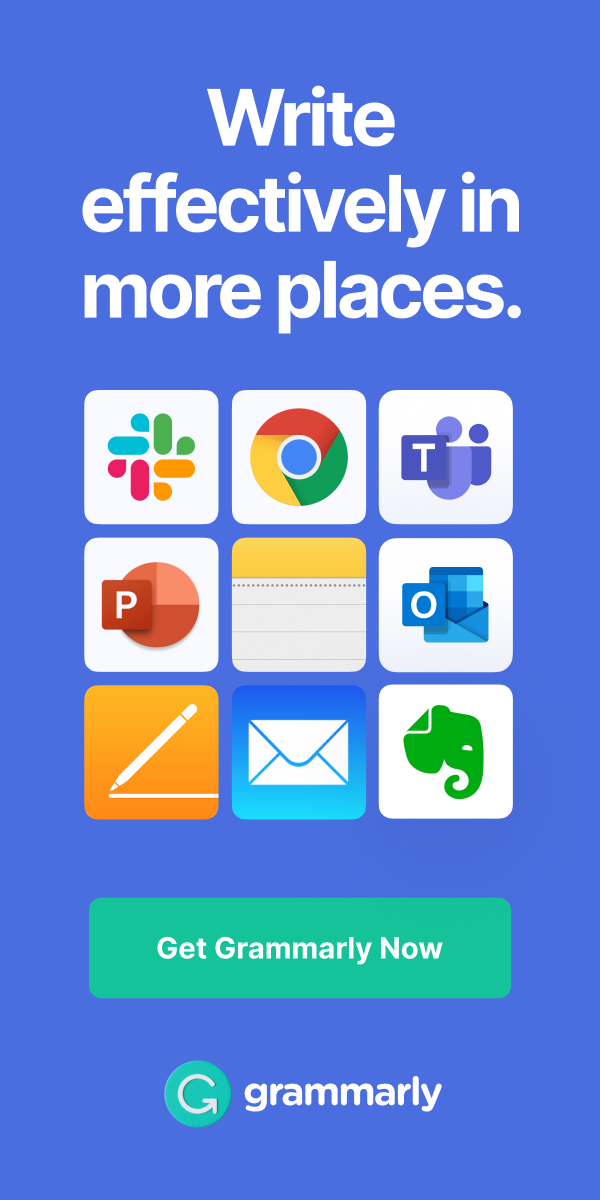 6. Practice Makes Perfect
There are grammar exercises available online. You can google "free online English grammar exercises".
You can also download them and do them on paper. Online tests and quizzes are also great practice and if you make a mistake, they usually indicate what it is and why it isn't right. By understanding our mistakes we can learn and better our grammar skills.
In Conclusion
All of these 6 tips have one thing in common: practice. The best way to learn is not by memorizing rules – although it is important to know the rules – but by learning as we go, learning while doing it.
You don't master the craft of carpentry by studying names of tools and types of wood – although the knowledge is also essential – but by making chairs, tables, and what-have-you. If they don't come out right the first time, you note your mistakes and learn from them. Then you create better chairs and tables.
It's the same for grammar. Practice, understand your errors, learn from them, and improve.